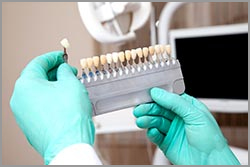 Our unique, proprietary Chloroprene formulation provides:
Excellent comfort, softness and strength –our customers tell us once worn no other glove measures up
Greater

chemical resistance

than Nitrile for most acids, bases, alcohols and solvents, among others
Exceptional barrier protection for the medical exam, surgical and industrial markets
But we don't stop here. To address comfort and cost concerns, we are focused on thin-film technology, creating lighter weight Chloroprene and Nitrile disposable gloves without compromising strength, comfort or, most importantly, the level of protection.
From our low weight Nitrile to thinner Chloroprene, we are committed to providing cost-effective glove solutions with an unwavering quality for the most important reason, Safeguarding Lives.
Want to experience the highest level of glove comfort and softness? Samples are just a click away.

Learn more about Chloroprene and why it is an ideal choice for most medical and industrial applications.