Surgeons are delighted with our Polychloroprene surgical gloves for their latex-like feel, ease of damp/wet donning and ultra-low modulus for extra comfort. Double gloving is not a problem – our unique surface treatment allows for effortless double gloving yet provides a slip-free surface for better control and dexterity.
Available in Extra Sensitive, Standard or Premium, Medisafe Chloroprene surgical gloves offer a full range for a variety of procedures from orthopaedics to ophthalmology and everything in between. Made with 100% synthetic materials, Chloroprene is a cost-effective solution for latex-free environments.
Medisafe Surgical gloves pass ASTM F1671 Standard Test Method for Resistance of Materials Used in Protective Clothing to Penetration by Blood Borne Pathogens.
Our Chloroprene Surgical gloves are perfect for: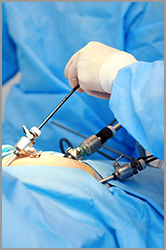 Hospitals
Clinics
Physician Offices
Ambulatory/Outpatient Surgery Centers
Dental/Oral and Implant Surgery
Veterinarians
Pharmaceutical/Electronic Manufacturers
See our offering of Polychloroprene Surgical gloves to find the right one just for you.